Experience Authenticity
Prepare to take part in a truly authentic historical experience. Attending a tea ceremony will be the highlight of your cultural experience in Kyoto.
Book Now
Discover Ancient Techniques
There is hard work behind creating amazing experiences. Explore the meanings behind every process of the tea ceremony.
Explore The Process
Learn About Wellbeing
Learn the meticulous attention that Japanese tea farmers apply to produce the purest Matcha Tea used in our Tea Ceremony.
Discover Health Benefits
The Art Of Excellence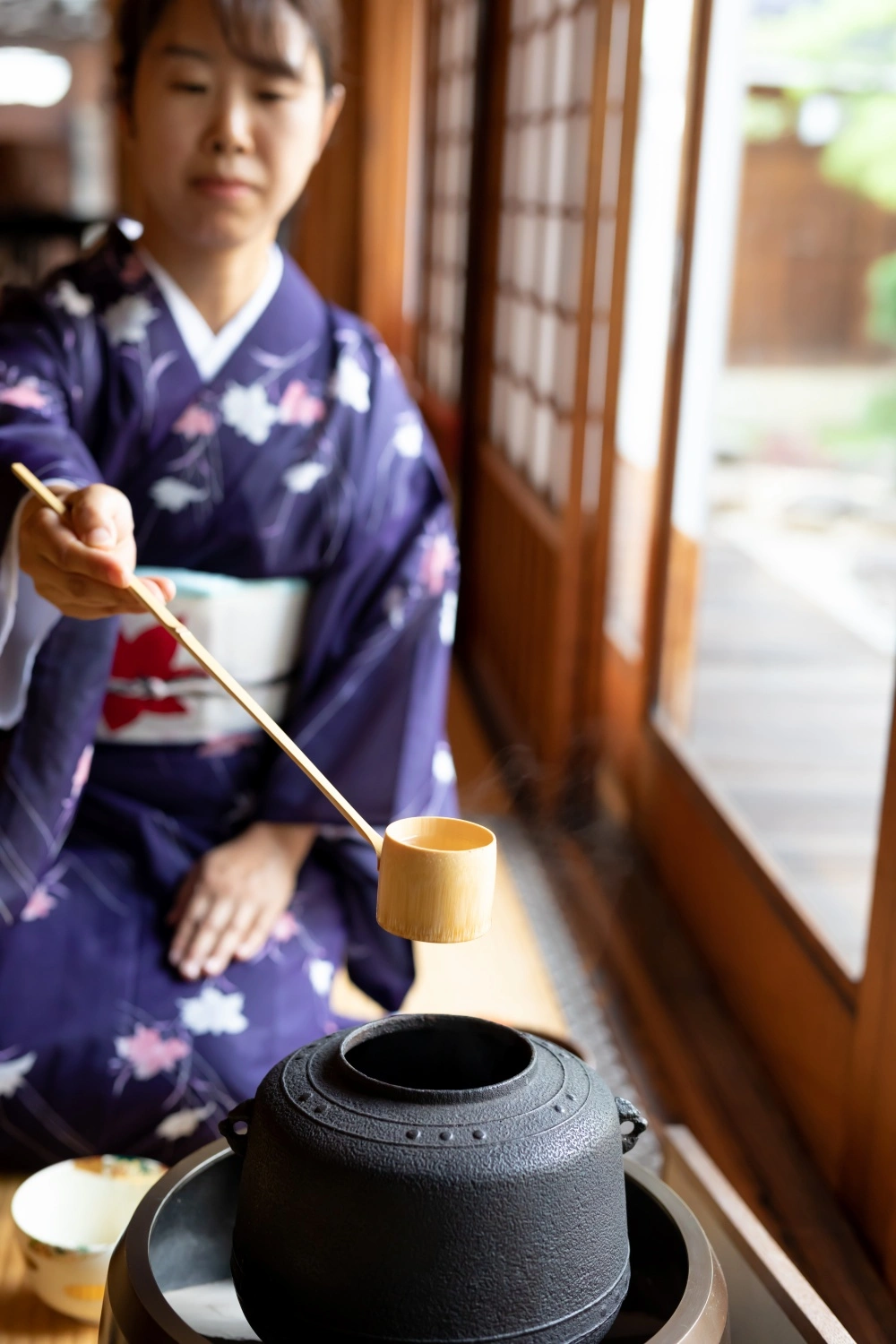 The Japanese Tea Ceremony at Ju-An, constitute the most authentic experience and is conducted in a traditional Buddhist temple, Jotoku-ji in the centre of Kyoto.
The Tea Ceremony was developed by Buddhist monks 500 years ago to assist with meditation. Over time, it has developed into a life-changing hobby practised by many passionate specialists, and has become a classic Japanese cultural experience. It goes beyond just the serving and receiving of tea, allowing its practitioners into a restorative interlude from the hectic everyday life.
Our guiding spirit is that of Ichigo Ichie, 一期一会, which translated into English means: a once in a lifetime encounter. In the words of one of our Guests, we endeavour to provide a real cultural experience and not just a tourist show.
Book Your Experience Now →
Why Ju-An?
As the tea ceremony is conducted in an real Buddhist temple, it is the perfect environment to experience the height of Japanese culture, making it a real highlight of your time in Japan.
をつけ
Taking Part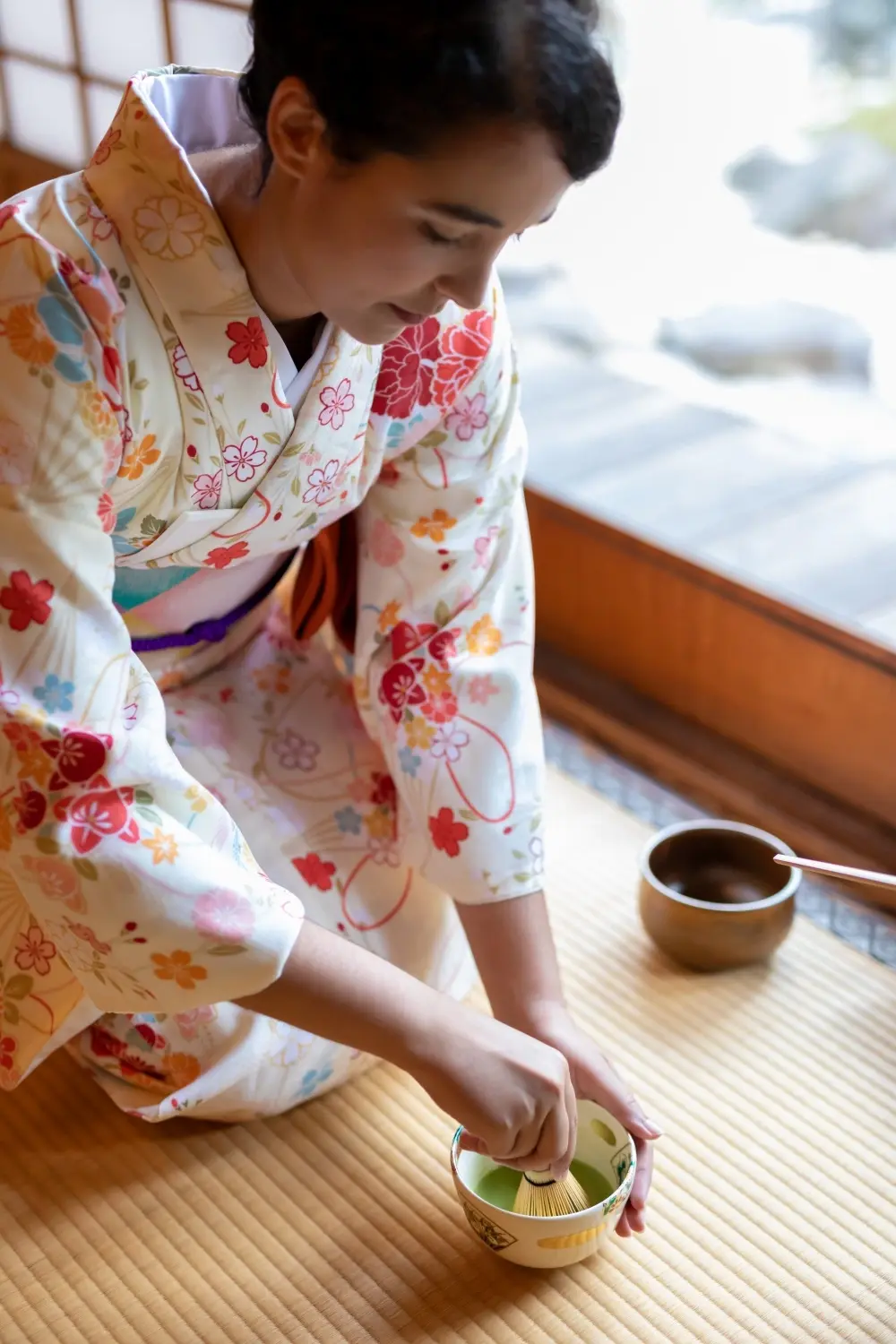 As part of your experience at Ju-An, you will receive a guided tour of the temple, an exploration into the culture and history of the Japanese tea ceremony, a performance of the artistic ritual performed by our specialist Tea Masters and tutorial in making your own matcha bowl of green tea.
While you may drink a bowl of matcha tea anywhere in Japan, taking part in our authentic tea ceremony adds that special, tranquil and unique Japanese experience. At Tea Ceremony Ju-An, we can promise you will receive the very best of this.
Read More Here →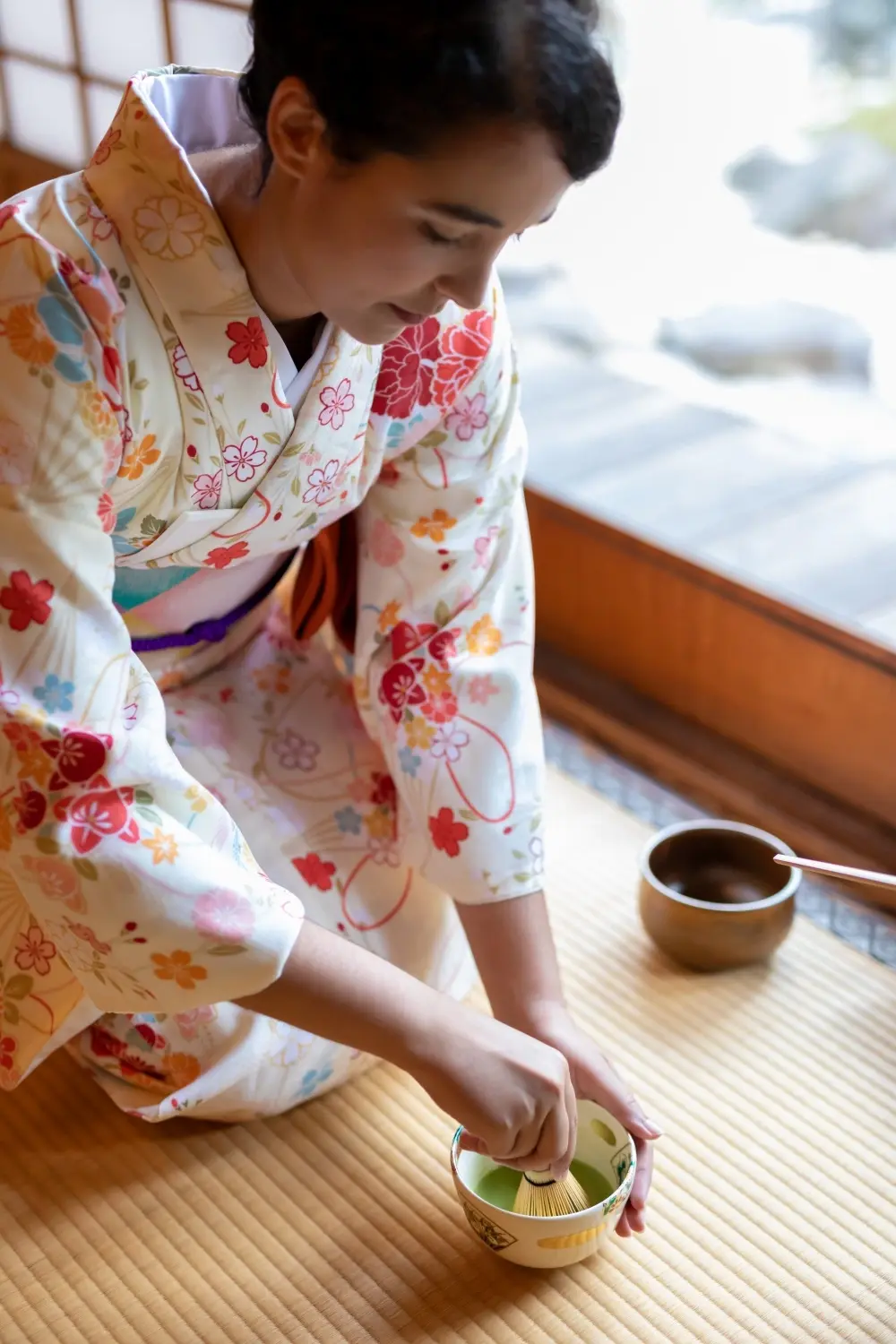 A Boost To Health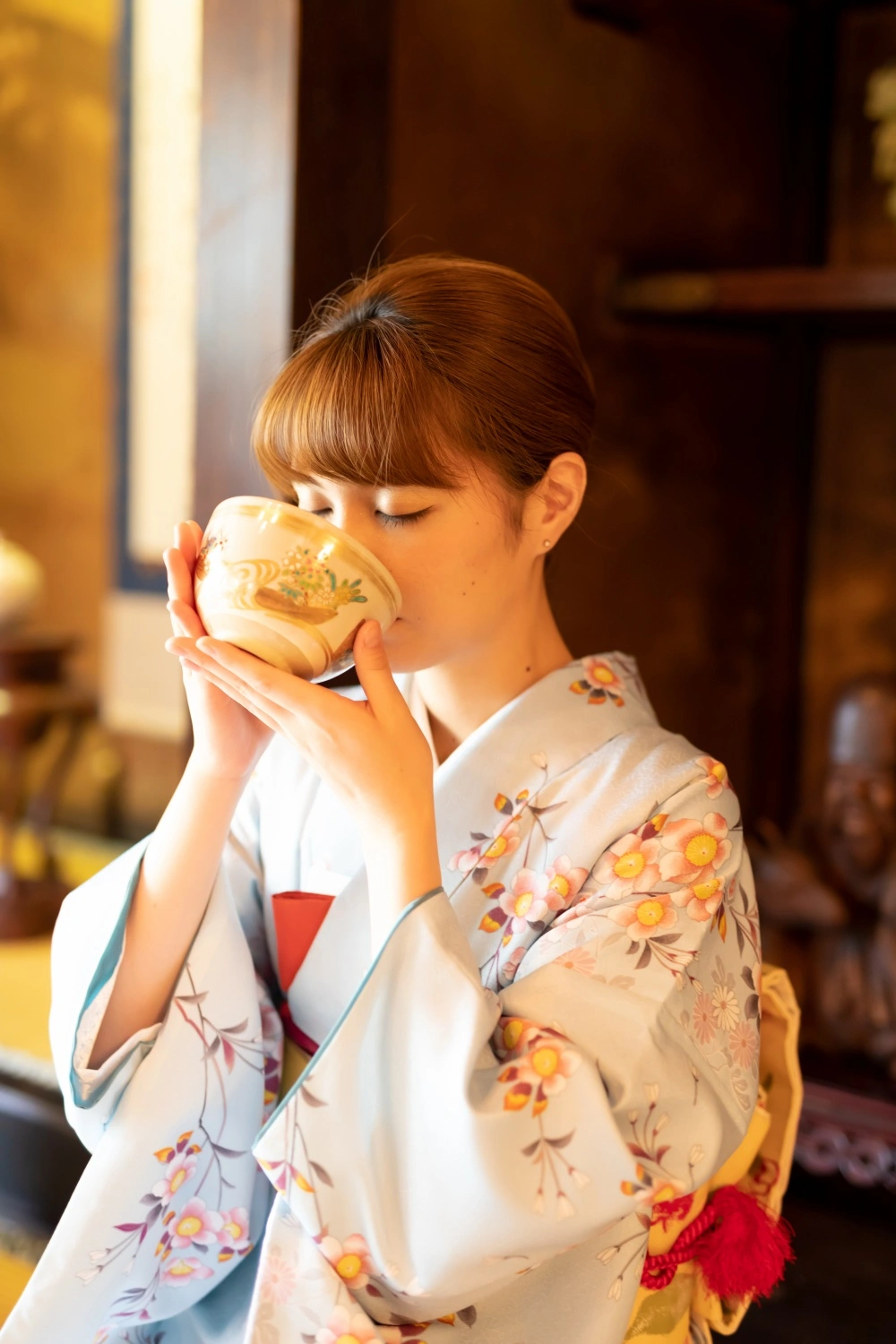 It is well known that matcha tea offers many health benefits, assisting in the brain and liver function as well as being high in anti-oxidants. However, there are mental health benefits from participation in a traditional tea ceremony. Most importantly, the attainment of peace.
Taking time to reflect is the core value of the tea ceremony – favouring peace in the absence of stress and discovering a deeper sense of calm. At Tea Ceremony Ju-An, we can help you understand how to truly achieve this balance.
Read More Here →
We would love to hear from you!
Send us an enquiry and we'll get back to you
ピースフル
"Tell me and I forget, teach me and I may remember, involve me and I learn."
Ancient Methods
Participate in an archaic ceremony
A recipe at the foundation of a culture
Elegance through time-tested refinement
Unique Experience
Discover the height of Japanese culture
Participate in the artistic ritual
Explore the wonders of an authentic Buddhist temple
Health Benefits
Discover an inner peace
Disconnect from hectic modern life
Achieve a new level of balance